istc@idgca.org
,
info@idgca.org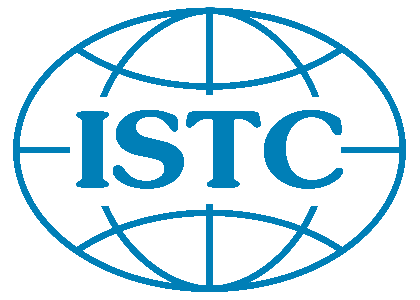 INTERNATIONAL STAFF TRAINING CENTRE

+7 (911) 928-95-75

+7 (921) 768-77-70
ADN Experts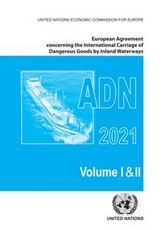 In accordance with the requirements of paragraph 8.2.2.3 of the ADN rules, the training of ADN experts is of a step-by-step nature: basic courses and, if necessary, specialized courses. In addition, retraining courses are provided.
Basic courses may include three options: transport of dry cargo, transport by tank vessels and combination of transport of dry cargo and transport in tank vessels. The basic courses do not require prior training of students within the framework of ADN requirements. The duration of the basic courses is 32 ac. hours for bulk carriers and tankers, and 40 hours for the combined course.
Specialization courses are provided for gases and chemicals. Candidates for the specialized courses must have completed either the preliminary training in "tank vessels" or the combined "dry cargo vessels/tank vessels" course. The duration of the specialized courses is 16 ac. hours.
The refresher training courses are as follows: transport of dry cargo, transport in tank vessels, combination of transport of dry cargo and transport in tank vessels courses, and specialized refresher courses on gases and chemicals. Candidates for refresher courses must have completed preliminary training in bulk carriers, tankers (respectively), or a combined bulk carrier/tanker course. The duration of the refresher training courses in dry cargo transportation, tanker transportation and the combined course in dry cargo transportation and tanker transportation is 16 ac. hours. The duration of specialized refresher courses in gases and chemicals is 8 ac. hours.
The training of ADN experts at the ISTC is carried out according to specially developed training programs designed for seafarers and river transport workers navigating on inland waterways, and for shore-based personnel. The programs are adapted to the European standards and rules of navigation, based on the theoretical provisions of ADN and the experience of the practical application of the rules on ships. One of the important components of the programs is the sections concerning risk management in the transportation of dangerous goods. Lectures are delivered by expert lecturers certified in IDGCA NP who have vast practical experience on ships as captains and chief mechanics, as well as by lecturers who have worked earlier in classification and supervisory bodies. The practice of such courses has received the best feedback from professional seafarers working on EU inland waterways. After completing the courses, trainees are tested and awarded certificates of advanced training and certificates of attestation on specialized knowledge of ADN issued by the International Dangerous Goods and Containers Association, which has consultative status in the UN ECOSOC Committee of Experts on the Transport of Dangerous Goods and the Globally Harmonized System of Classification and Labeling of Chemical Products.
Information about the graduates of the courses is entered into the Unified Register of Experts, which is maintained by IDGCA NP. The courses can be read both in Russian and English.